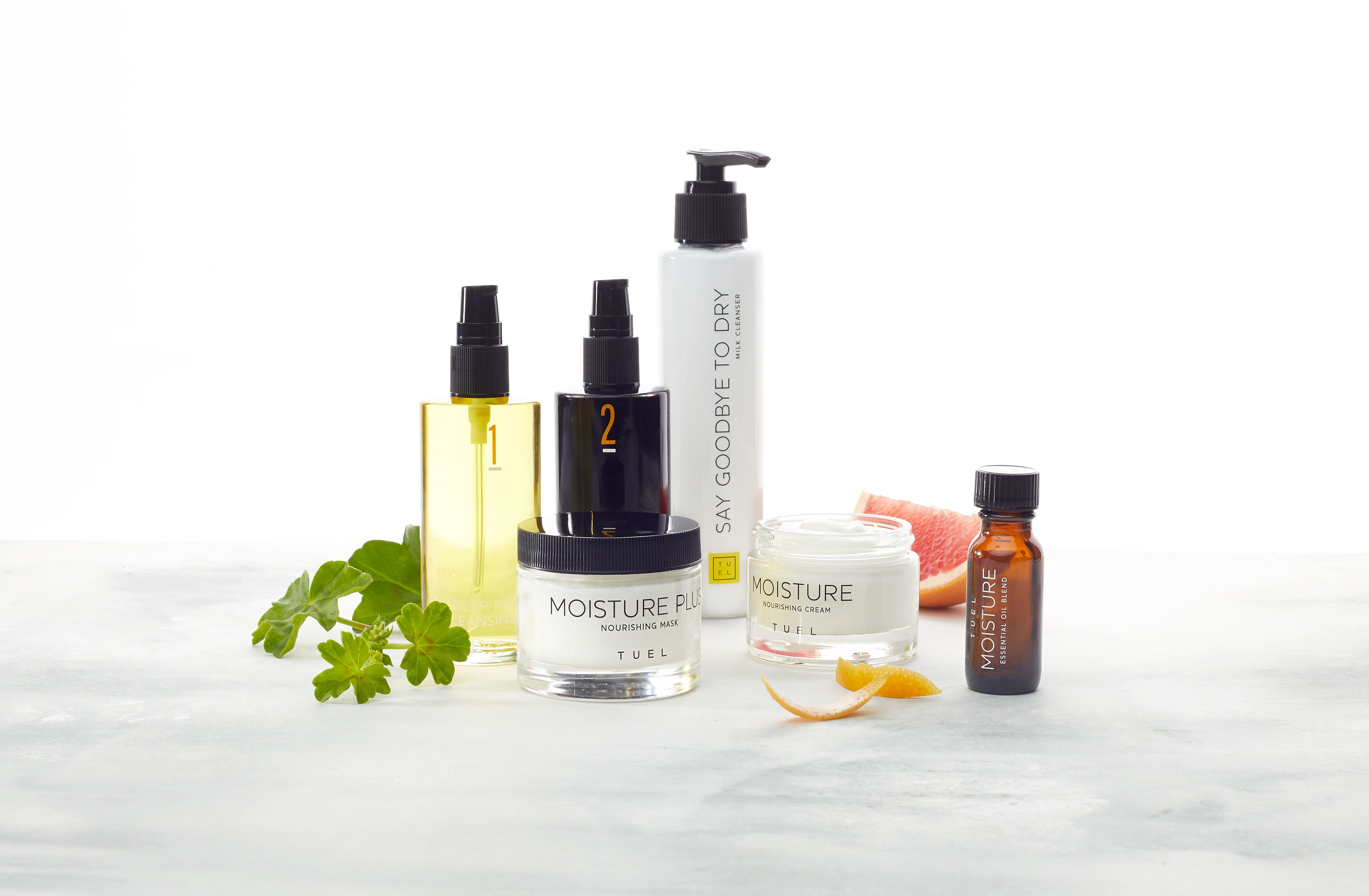 At Tuel, we believe that healthy skin starts with a handful of plants and a serious dose of skincare science. First created for skincare professionals in 1979, Tuel has been brightening faces and giving glow for over 35 years. We use high concentrations of the most powerful plant extracts the planet has to offer—active botanicals and minerals rich in potent antioxidants and vitamins that actually feed your skin from the outside in.

The skincare line's refresh builds upon the brand's high standards: clean, botanical beauty without compromise and maximum effect.
The challenge for the design  was the large amount of products the line has. All color coded by skin type ( Dry, Combo/Oily, Reactive, Mature and Acne) but also grouped by category (Cleansers, Moisturizers, Masks, Essential Oils, Cleansing systems and Travel Kits)
Our solution takes a minimal approach with very clean simple type when looking at the box from the front but adding the key ingredients visual once you grab and experience the packaging.

All printed in Neenah folding board.